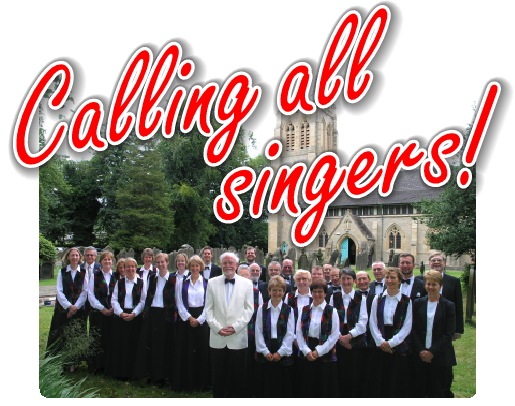 OPEN REHEARSAL
The Huddersfield Singers will be holding an Open Rehearsal on Monday, 29th September at 7:30pm. If you are interested in investigating a friendly choir with an adventurous repertoire, please come along and see what we're all about!
During our Open Rehearsal we will be singing music for our forthcoming Winter Concert, including:
Vaughan Williams: Fantasia on Christmas Carols
Charpentier: Messe de Minuit
The evening will begin with a warm-up, followed by vocal training and then a run-through of our works. Tea and coffee will be provided, and the rehearsal will last for approximately two hours.

The venue is as follows:

Monday, 29th September at 7:30pm

Huddersfield Methodist Mission (1st floor)
Lord Street, Huddersfield HD1 1QA

(Find it on a map...)

The choir is always interested in gaining new members in all voice parts. For more details, please explore the rest of this site; further information about joining may be found on the recruitment page.